Create an account to see the menu available to your delivery address.
Make your order until 11:45h for lunch or 19:30h for dinners.
Delivery is made always at the same schedule, between 11:50h and 13:15h for lunch and 19:30h to 21:00h for dinner.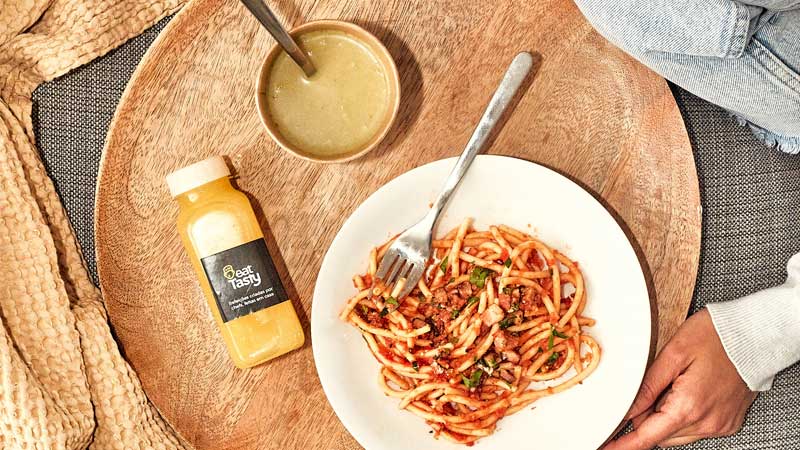 Our app is here!
It's even more simple to see our menu and order your lunch now.
Download our EatTasty App at App Store or Google Play on your phone.