Download Report
Want to improve your work culture?
Regardless of where your employees are, at the heart of the organizational culture is the unity between everyone through the sharing of values.
What impact is Covid-19 having on corporate culture? What can you do to maintain the union?
Main conclusions of a study on the future of Lunch Break and the new eating habits in work situations
Case Studies from 5 pioneering companies in an innovative approach to organizational culture
Amazing views on the future of the workplace and the relationship between companies and employees.
Download Report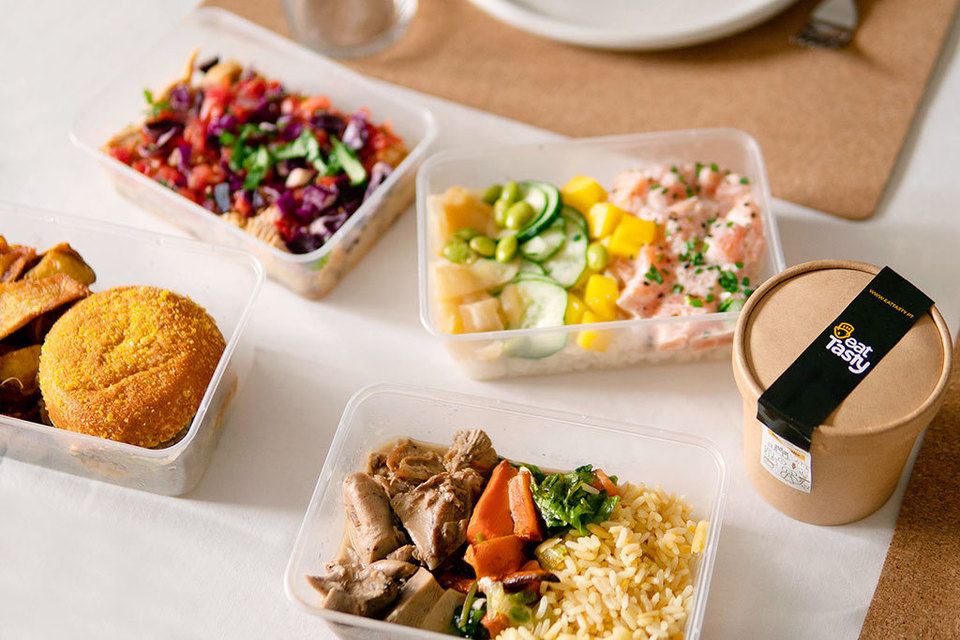 What's inside the report?
Start revolutionizing your company's lunches today
At EatTasty, we believe sharing a meal is a powerful way to strengthen your company's culture. Custom paid and co-paid plans, catering services and special offers for new employees. Food delivered daily at the same time, with the taste and convenience everyone appreciates.
Custom paid and co-paid plans, caterings and special offers for new employees. We deliver daily at the same time, at home or at the office, with the flavor and convenience that everyone appreciates.
Contact
3 reasons to choose EatTasty for businesses
Taste
Varied and balanced meals for all tastes, created thinking about your work journey.
Planning
Help your team plan their meals in advance, creating more time to socialize.
Convenience
Deliveries every day at the same time and with the same driver.
Get in Touch
We deliver in more than 500 companies every day